The preliminary program for EUROSIM Congress 2023 is LIVE
The EUROSIM Congress 2023 program is now available to the public.  The congress will take place in Amsterdam and bring together experts from science, industry, and academia to discuss the latest advances in simulation technology. Participants can expect to learn about current trends, best practices, and emerging technologies that can be applied to create a more efficient and sustainable future.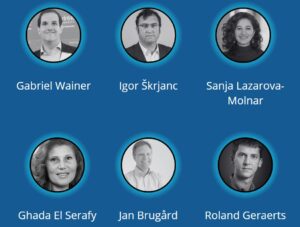 Check the list of our keynote speakers here. We invited international experts from both industry and academia to share their visions on how simulation can help achieve a sustainable future.
This event is an important step towards building a better future for our society through simulation technology. Attendees will have the chance to network with like-minded professionals from around the world as well as gain insights into new research findings and tools that could help them in their own projects.
Time to level up your knowledge and network in the simulation world! It's open registration time for EUROSIM Congress 2023, taking place in beautiful Amsterdam. 
Are you ready to explore the world of Simulation & Sustainability? Be sure to jump on board this amazing opportunity to expand your expertise and get a glimpse of what's upcoming in the field of sustainable development.
Register now for EUROSIM Congress 2023 and join us in exploring how simulation can help shape our sustainable future. With inspiring keynote speakers, interactive sessions, panel discussions, networking opportunities, and much more – this is an event you don't want to miss!